ENGINEERING OF ALTERNATIVE FUEL VEHICLES
We put at your service our experience in the automotive industry and machinery and motorized vehicles, our know-how and our testing facilities to develop your tailor-made projects in terms of sustainable mobility.
HYDROGEN EXPERTISE
We are involved in the production of new hydrogen vehicles equipped with fuel cells (PAC) or internal combustion engines using hydrogen as fuel (HICE).
NATURAL GAS EXPERTISE
We carry out engineering work for the development of vehicles running on natural gas for vehicles (NGV) and its renewable version (bioNGV) in compressed form (CNG) or in liquid form (LNG).
EXAMPLES OF VEHICLES AND ENGINES: FROM DIESEL TO NATURAL GAS
Through our expertise in engine systems and gaseous fuel storage systems, we provide complete conversion services for Diesel vehicles (trucks, buses, boats, special machines, trains), and engines to make them run on Bio Natural gas. This expertise applies to vehicles in original equipment and retrofitting.
As compliance with the strictest standards (EURO VI, Stage V) is at the heart of our concerns, we pay particular attention to respecting pollution thresholds, via the measurement of pollutants in real conditions on the road with PEMS technology.
We offer personalized support throughout the transformation process (turnkey project or intervention on one or more specific tasks), as well as training that will allow your teams to be quickly operational in the field of sustainable mobility.
EXAMPLES OF VEHICLES AND ENGINES: HYBRIDS AND HYDROGEN
From the definition of the specifications, through the design, validation and up to production in small series, we provide you with a wide range of services for the realization of a new vehicle or a new engine. electric and hydrogen.
We are developing our expertise in this area through a strategic collaboration agreement between CRMT and Horiba France for the development of hydrogen mobility. The main objective of this agreement is to facilitate industrial access to the latest hydrogen technologies.
H2 COACH
Electrification of a diesel coach for hydrogen operation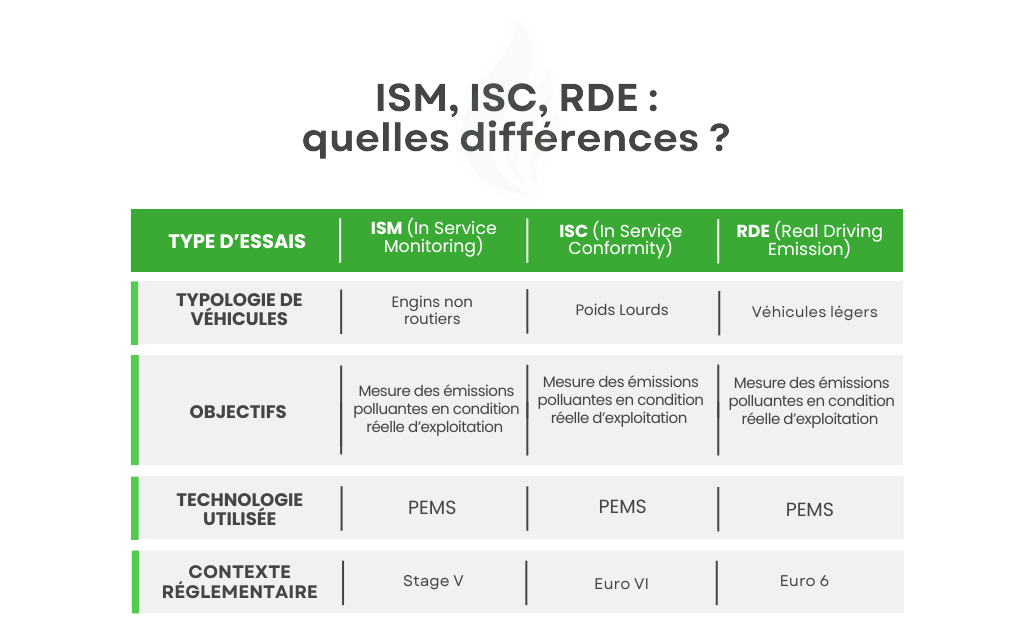 GNeCar
Hybridation - Essence, Gaz Naturel
ENGINE SYSTEMS
Our expertise in combustion, depollution systems and our open engine control are prepared for the rapid development of prototypes and their industrialization for bioNGV vehicles. We master the challenges of energy management and we integrate fuel cell systems into hydrogen vehicle engine systems.
STORAGE AND FUEL CIRCUIT
We work from the sizing of the storage to the choice of components and their integration (tanks, gas lines, filling points, expansion). All our work on NGV and hydrogen fuel systems is carried out in accordance with regulations R110 and R134 respectively or equivalent.
WORKING WITH CRMT MEANS:
• Being supported by a partner who works closely with his clients,
• Having a choice between a turnkey project or the development of a specific part of it,
• Ensuring a high-quality work,
• Counting with a rigorous project management by CRMT's engineer in charge of your project,
• Beneficiating from a proven track record in the development and integration of powertrain components in industrial vehicles,
• Having access to CRMT's technical specialists (clients and partners),
• Discovering a wide range of independent suppliers and subcontractors,
• Enriching your knowledge through direct engagement with CRMT's engineering team.
WE ARE PRESENT AT ALL STAGES OF YOUR PROJECT
Trust us with your project !